I hope your Valentine's Day was amazinggg with your loved one! And if you're single, I commend you for choosing happiness and doing what was best for you. I hope you did some loving on yourself and enjoyed the day anyway (keep reading, I have some tips for the single ladies!).
Let's keep the love going… 
We often talk about the red flags (which for whatever reason, we ignore 97% of the time anyway). But let's get into the green flags when dating!
He's clear about what he wants in life and in a relationship 

You share the same beliefs 

He's consistent 

He makes time for you 

He touches you without touching you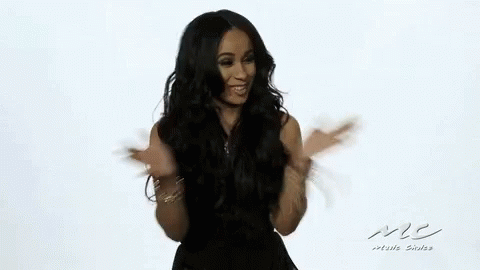 The conversations are endless 

When speaking about his past, he's respectful and not bashing his ex 

He's generous to not just you, but anyone he comes in contact with 

He's a great communicator 

He cares about you – your entire well-being

He's a man of his word

He has morals and values 

He's a man with a plan 

He apologizes when he's wrong

He wants to know everything about you (not in a creepy way) 

Bonus: He feeds you whenever you're hungry
Anything else you would add to this list?? Let's keep it going! Send me a message and I'll add it for instagram. Make sure you're following me @jadasharise 
P.S Did you get a chance to watch our latest Youtube video?? Watch it now!